Fields of application:
Can be used for both prone and supine position. Especially good for back and neck muscle tensions.


It can also be placed separately on the knees and pelvis to ensure a "flow" there as well.


Lately it has been increasingly used in coma vigil patients.


Panic attacks and anxiety can be relieved


Ideally also for day-care centres as a partner exercise and sensitisation


Or simply for yourself and your partner to "recharge your batteries and center yourself.



My children call it affectionately "belly tickler"

Ideal as partner exercise

concave shape for optimal hold on the body

... 27 strings ...

with transport bag

large, wide with 27 strings

optimal for prone or supine position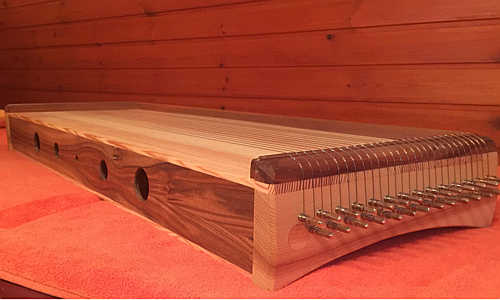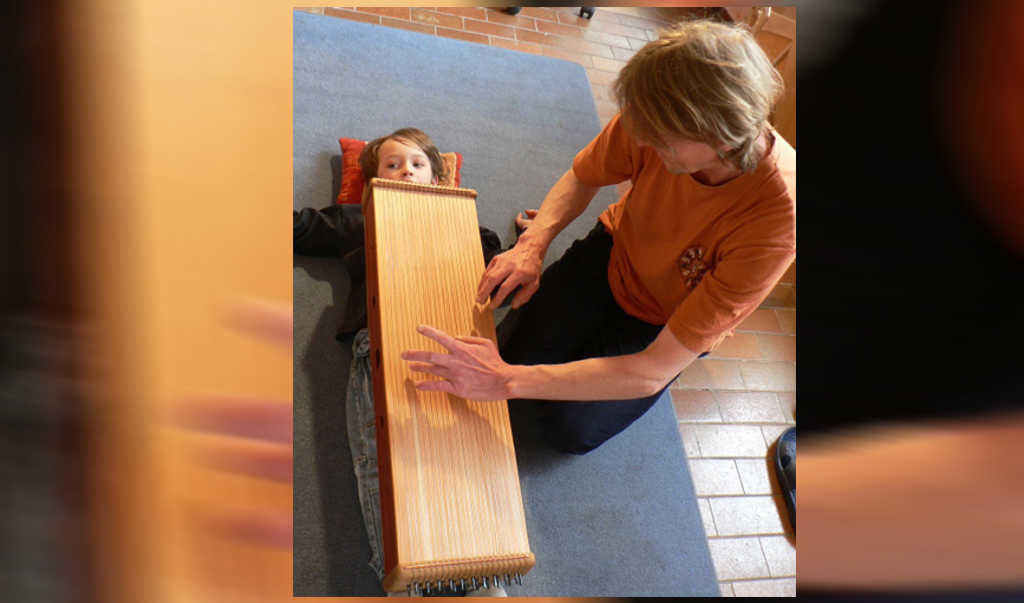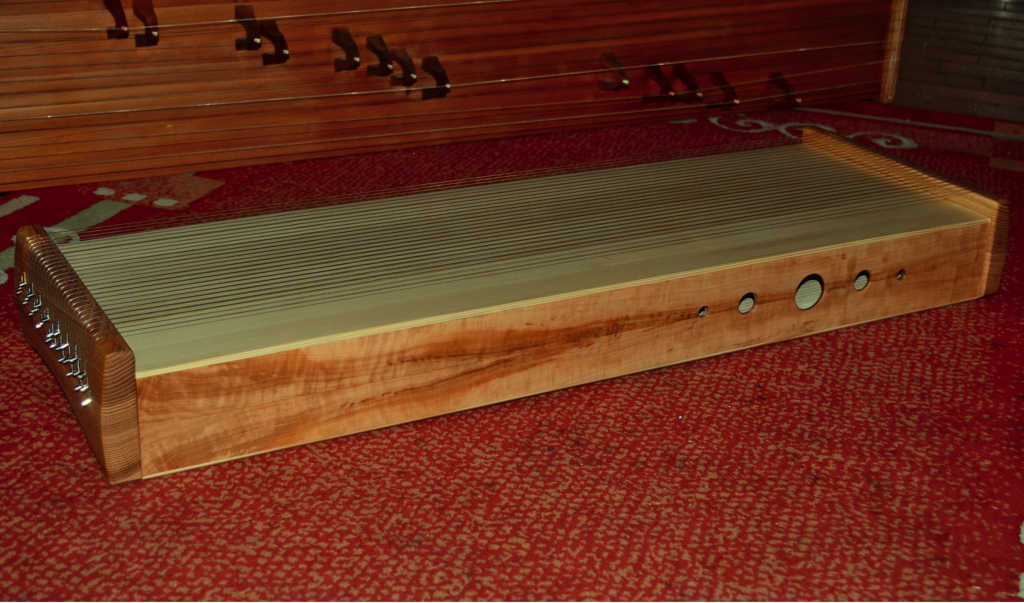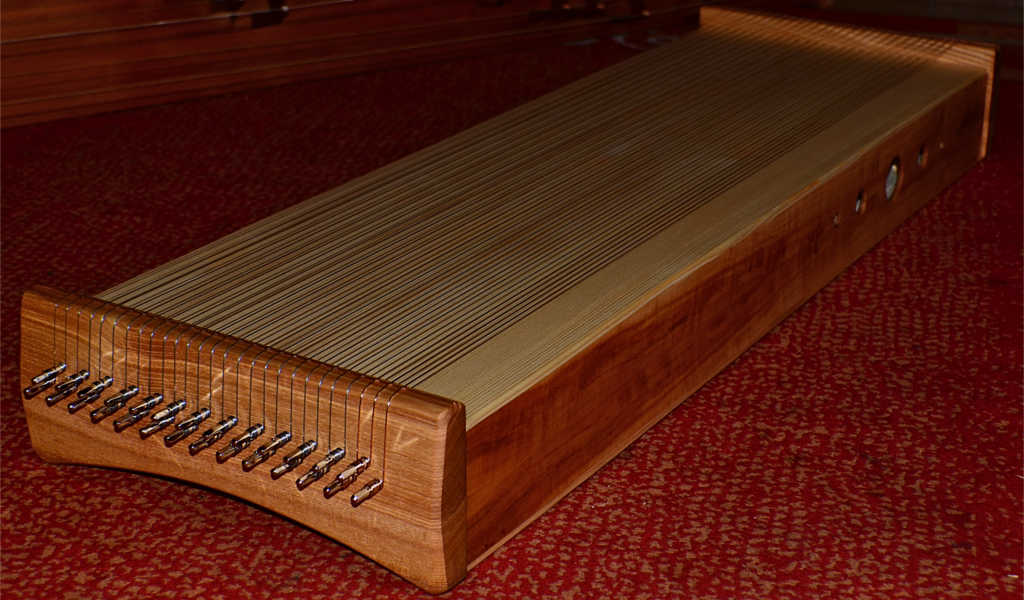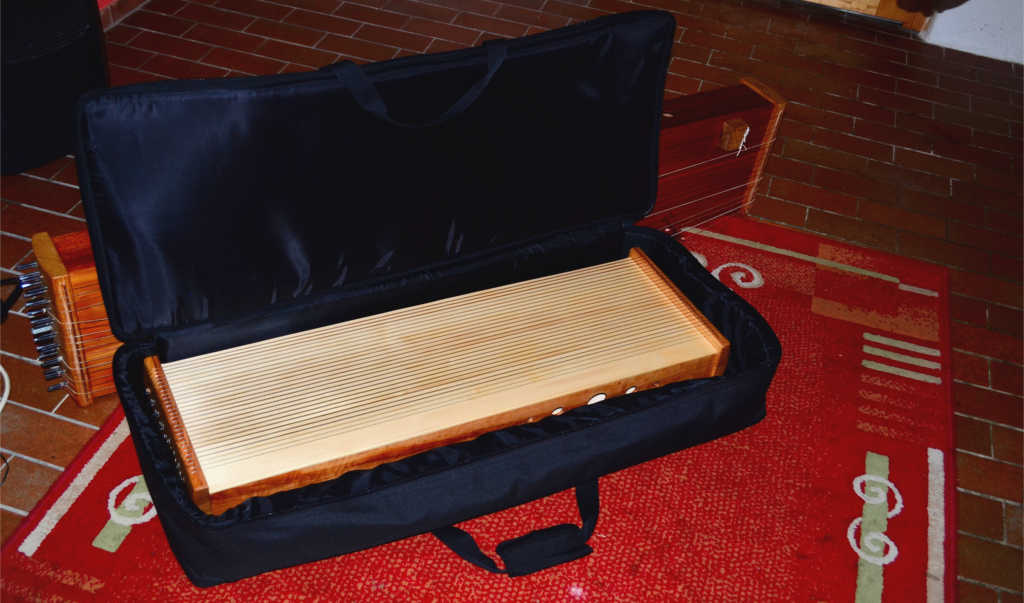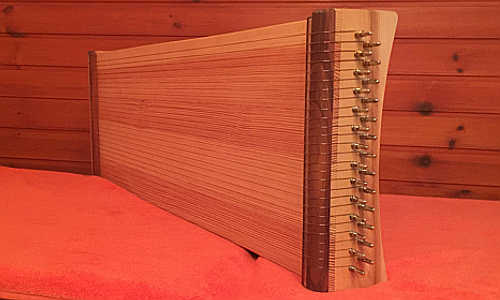 "RESONANCE" / FEEDBACK about the Bodymonochord ....
We have 2 instruments, a sound bed and a body monochord. We are very happy with it. With the sound bed we have treated different people and found that for example with old shoulder problems, the sound first awakened the memory of it, then the relaxation happened and the pain disappeared.
With the Bodymonochord we have achieved fast relief e.g. with panic attacks .
My girlfriends are excited about the sounds and the vibration/vibration of the sounding body, which easily continues through the body. Even the dying in the hospice find the sounds very soothing. Spherical and allow everyone to relax at different depths and for different lengths of time. I myself come to peace and relaxation when playing!
<
>